I`m focused on using the element of fire in different kinds of photography. Since ancient times, fire is hypnotizing and draws attention. Fire is associated with emotions like love, passion and rage as well as character traits like resistance and strength. So fire is perfectly suitable for advertising photography, portrait photography and especially fire photography.
For me, the art therein lies in Isolating a single moment when the flame gets in touch with the subject of interest, therefore helping to lead the viewer's eye through the picture.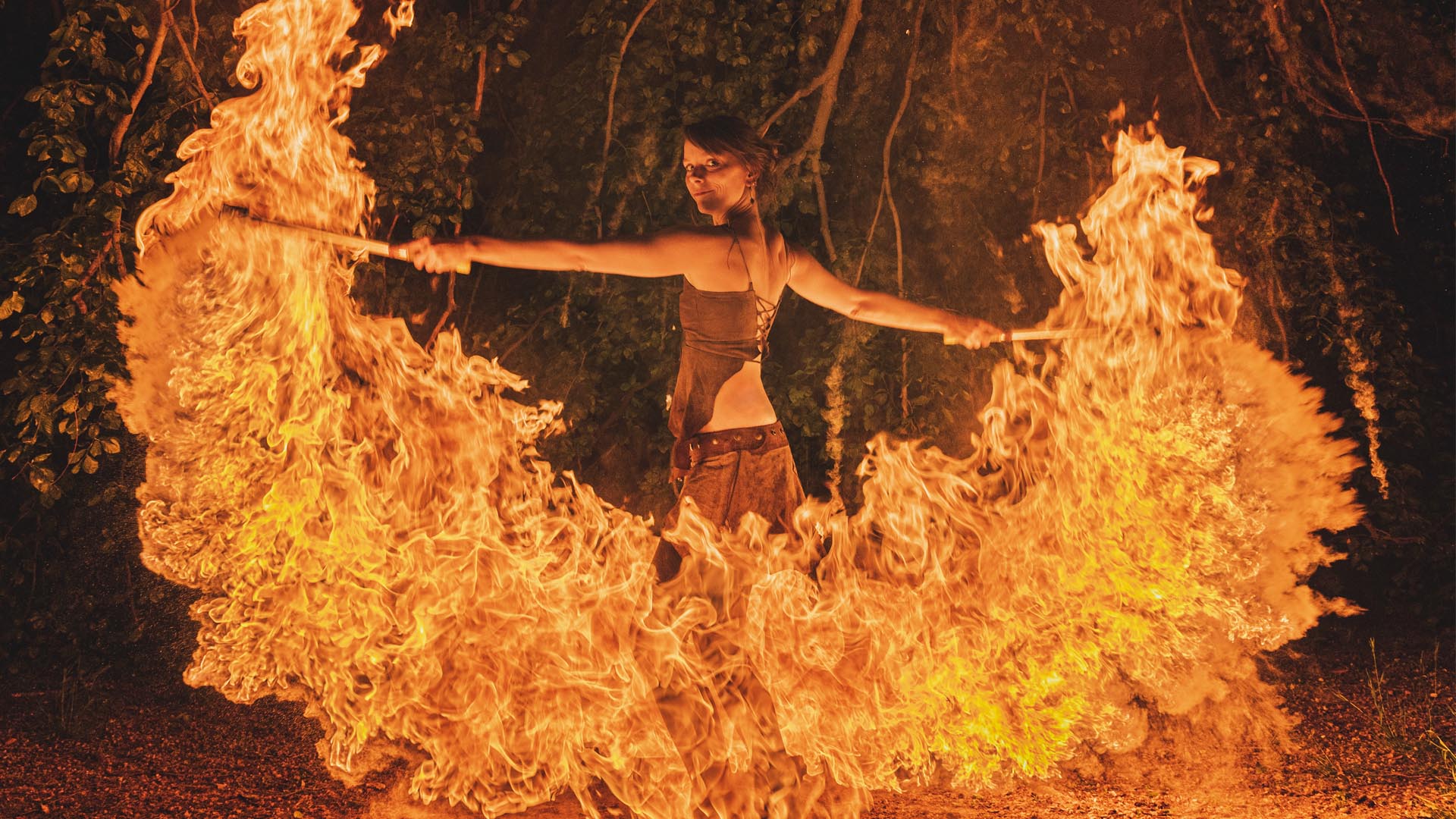 You want to fill your website with expressive pictures of your fireshow? You want to show your clients how impressive your act is? I'm happy to plan a concept-photoshoot with you to put you in the right light, depending on location, topic and your act itself. You developed a new act for a special client and you want to publish some nice photographs of that on your own website? I will accompany you on your show and will take pictures of you during your performance. You will be allowed to use those for all purposes.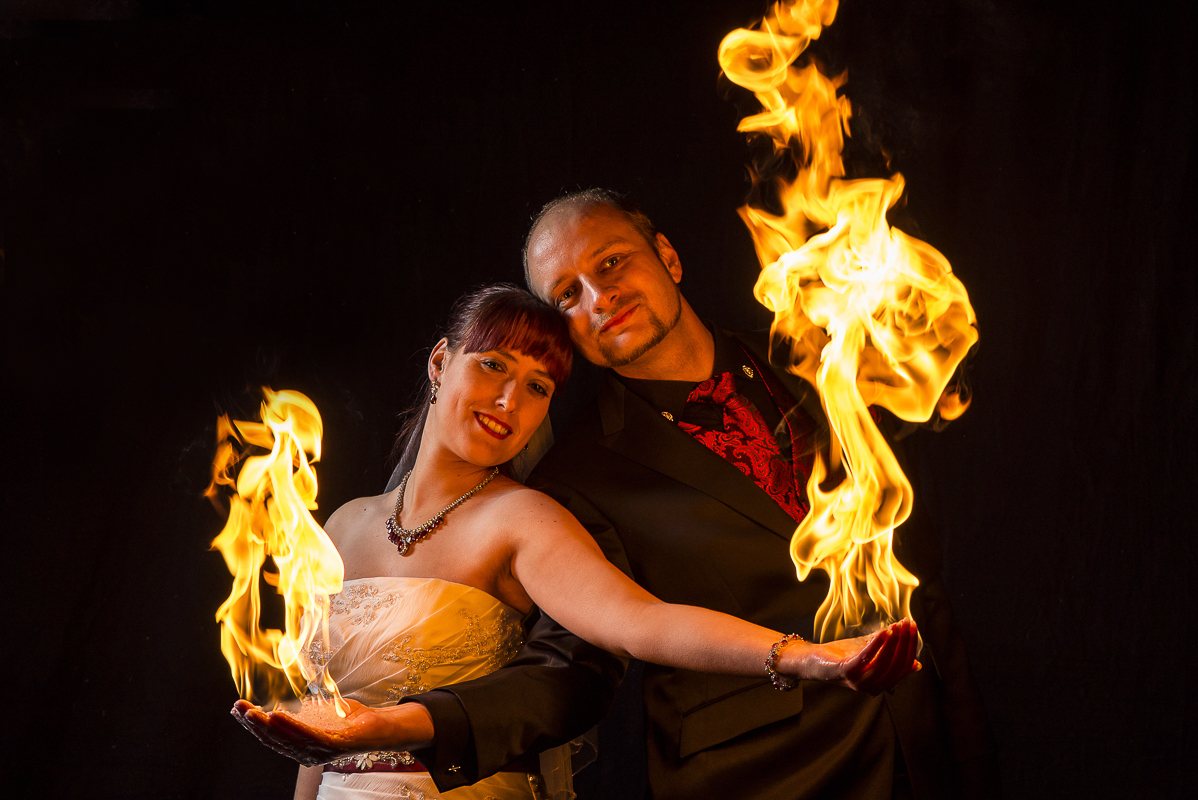 Fire-Wedding-Photograpy The best day in life deserves the best picture! We´re creating your individual, unique weddingphoto with know-how and expierence. Either es an seperated pre-wedding-shooting, which allows you to invite your guests with awesome invitation-cards, or even as a photoshooting on your weddinglocation. It comes together with an amazing Fireshow and will be the highlight of your wedding!